Core Team
Amahi is made up by a handful of people, from all over the world, passionate about making home networking simple. We are also strong believers in the Open Source movement.
Most of work is available under Open Source licenses like the GPL. Amahi also brings some of the top-notch FOSS applications to the Amahi community.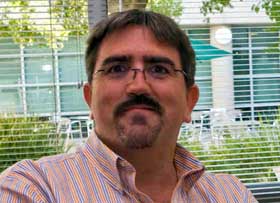 Carlos Puchol
aka cpg
Like many ideas, Amahi grew from the urge to "scratch an itch." Carlos had the vision for easy to use home servers early on. He is the Founder and Chief Instigator at Amahi. Carlos has an extended career in the software and semiconductor industries, having worked at Bell Labs Research, Transmeta and NVIDIA. Linux has been a passion of his since the early days. Carlos is based in Silicon Valley, was an early contributor to the Linux kernel and was one of the very first ever to boot the x86_64 kernel (even before silicon chips were available).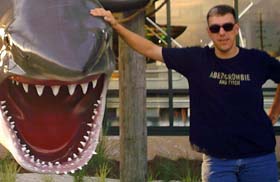 Rod Runyon
aka bigfoot65
Rod is a Retired U.S. Air Force member and has been active in the IT industry for over 30 years. Rod is contemplating graduate school but spends most of his free time packaging and updating applications for the Amahi community when he's not lurking in the community channel. Rod is the App Manager and works extensively with applications and on testing across architectures.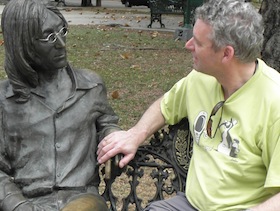 Frans Meulenbroeks
aka eFfeM
Due to a lot of hacking with a Linksys NSLU2, Frans became interested in embedded media servers and players. He started to roll his own solo, yet eventually he discovered and joined Amahi eary 2011. Since his aim is to have a eco-friendly server, his focus is also on Amahi on ARM. He worked to implement Amahi on Ubuntu originally and ARM and currently serves as ARM/embedded lead within the team. Frans has contributed to various other projects like Minix and OpenEmbedded. Frans lives in the Netherlands.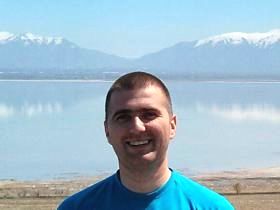 Bogdan Mitrea
aka megabitdragon
A scientist by profession but an engineer at heart, Bogdan started as an Amahi user and since he didn't have to troubleshoot his network anymore, he decided to contribute back. He is a big supporter of open source and he is trying to convince everybody it's the way to go. Bogdan is proficient programming in C/C++, Java and multiple 4th generation languages, but he believes he can code in any language if required ... mandarin included. He's keenly taken the role of Chief Community Troublemaker, working on increasing community and contributor base.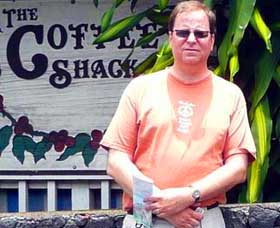 Pat Grismore
aka repat
Pat lives in Ohio with his wonderfully supportive wife, a dog and a cat. He works as a network support specialist for a large communications company. Pat has enjoyed tinkering with Linux since the mid 90's and for fun, enjoys music and playing guitar when time allows. Pat's role is Community Manager, with contributions to public relations, as well as testing apps, support and generally being an annoyance in the community channel.
Contributors
Passionate people have joined Amahi to be community leads, to package apps, to make documentation contributions forums contributions, and more!

Get involved, join the Amahi team! There are many ways to get involved

Here are some outstanding contributors in Amahi's extended team:

Peter Cross aka "pjcrux", Community/Marketing Manager, San Antonio, TX
Guillaume Boudreau, Greyhole Dev, App Packager, Montréal, Canada
Solomon Seal aka "slm4996", Packager Extraordinaire, Franklin, IN
Jeanou Smulders aka. "SolaR," App Packager, Netherlands
Tony Jenkins aka "Jinxy," Translations Coordinator, UK